EARN POINTS ON ALL YOUR PURCHASES
EuroBonus World Mastercard® makes travel more rewarding. The card serves you both as a flight ticket and a means of payment and you earn EuroBonus Extra Points on all your purchases: 1 euro = 1 EuroBonus Extra point. When you pay for your trip abroad with the card comprehensive travel insurance is included.
Apply for SAS EuroBonus World Mastercard by filling out the online application. You can apply for the card if you are at least 19 years old; your regular annual income is at least €20,000; and you have a Finnish personal number (HETU).
Credit issuer: SEB Kort Bank AB, Helsingin sivuliike, Eteläesplanadi 18, 00101 Helsinki. Tel. +358 20 630 0060. Business-ID: 1597729-5.
Check your balance online
Raise credit limit
You can raise your credit limit by filling out and returning the below form to SEB Kort.
Customer service
SEB Kort customer service helps you with all questions related to SAS EuroBonus World Mastercard.
Customer Service: Tel. 020 630 0060
Card blocking service 24h: Tel. +358 800 1 55777
Travel insurance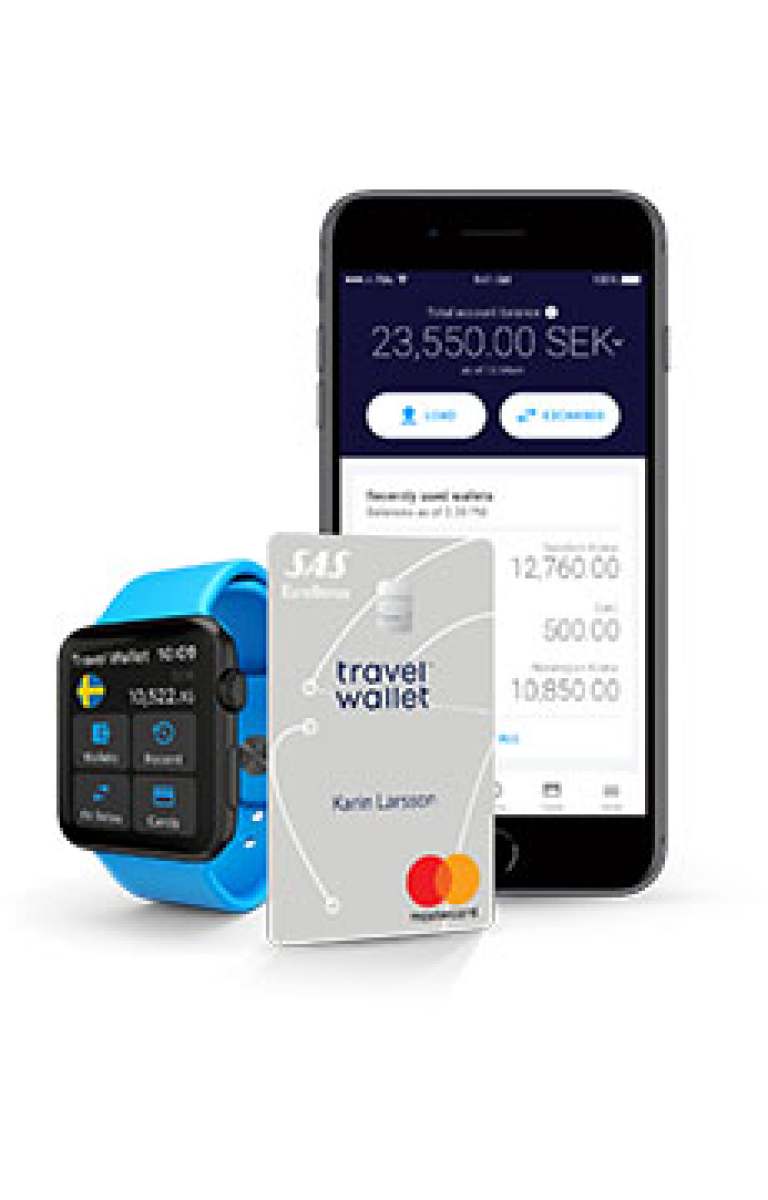 Benefits of Travel Wallet
✓ Prepaid card perfect for your trip that you can easily load from account or other card
✓ Exchange to foreign currencies needed for your upcoming trips to a beneficial exchange rate

✓ Earn 15 Extra points/10€ spent for foreign purchases and 2 points/10€ for domestic purchases

✓ No yearly fee, low and transparent other fees

✓ Simple management in the app in real-time